Family Solutions is a program of the South Carolina Office of Rural Health (SCORH). Launched in 1997 with funding from the U.S. Department of Health and Human Services to develop a Healthy Start Initiative in the Lowcountry of South Carolina, Family Solutions/SCORH began with a mission to reduce infant mortality in four rural, underserved counties — Allendale, Bamberg, Hampton and Orangeburg. 
Healthy Start is a community-based program designed to eliminate disparities in infant deaths and improve the health of African-American women and infants.  To do this, Healthy Start actively works with three groups — African-American women and their families; health providers; and community, faith and civic leaders.
Nurse-Family Partnership is a program added in 2014 for women who are having their first baby.  A registered nurse visits enrolled mothers in the home, throughout the pregnancy and until the baby is 2 years old.  The nurse helps the mother:
Have a healthy pregnancy and a healthy baby
Become a better parent
Build a strong network of support
Make her home a safe place for baby to live and play
Get referrals for healthcare, childcare, job training and other support services available in the community
Find ways to continue education and develop job skills
Set goals for the family's future and find ways to help reach them
Who can enroll in the program?
Any woman who is pregnant with their first child
Meets income requirements
Lives in the service area of Barnwell and Orangeburg counties.
Family Solutions/SCORH helps to holistically increase the quality of life for program participants and addresses life course challenges experienced by families.  We invite everyone to join us in these efforts.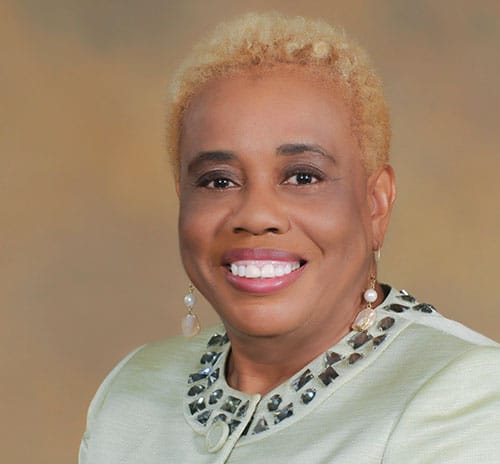 A word from our director
I joined the staff of Family Solutions/SCORH in March 1998. Since then, our program has empowered and strengthened thousands of families. Family Solutions/SCORH is a proven, effective program that has reduced infant deaths across the Lowcountry of South Carolina. The staff at Family Solutions/SCORH works to ensure that every high-risk pregnant woman and her infant has equal access to the healthcare delivery system and receives risk appropriate care. We also partner with local and state government, businesses, schools, agencies, providers, grassroots organizations, and the faith community to ensure that every child deserves a healthy start.
Virginia Berry White, LMSW
Director/Administrator
Reduce Infant Mortality
To reduce infant mortality by eliminating barriers that might inhibit the client's ability to effectively access and remain in healthcare services. (Infant mortality is a measure of the number of babies of who die before their first birthday).
Improve Health Outcomes
To improve pregnancy and child health outcomes by enhancing access to and use of healthcare services for the service area's most at-risk population.
Community Education
To create a permanent capacity among community leaders and organizations to wage an aggressive, long-term community education and mobilization effort targeted at reducing infant mortality.
About Us
Family Solutions/SCORH is a community-based program designed to eliminate disparities in infant deaths and improve the health of African-American women and infants.
Our Services
Case Management
Home Visits
Social Work Services
Childbirth and Breastfeeding Classes
Events Calendar
Check out our events calendar to stay up on the latest events in the community.
CONTACT INFO
Family Solutions/SCORH
1031 Middleton St.
Orangeburg, SC 29118 
803.531.8008 Phone
888.581.0319 Toll Free
803.531.8007 Fax